Crypto is fighting back and one of best battles takes place on Ethereum Classic (ETC) chart. Just take a look: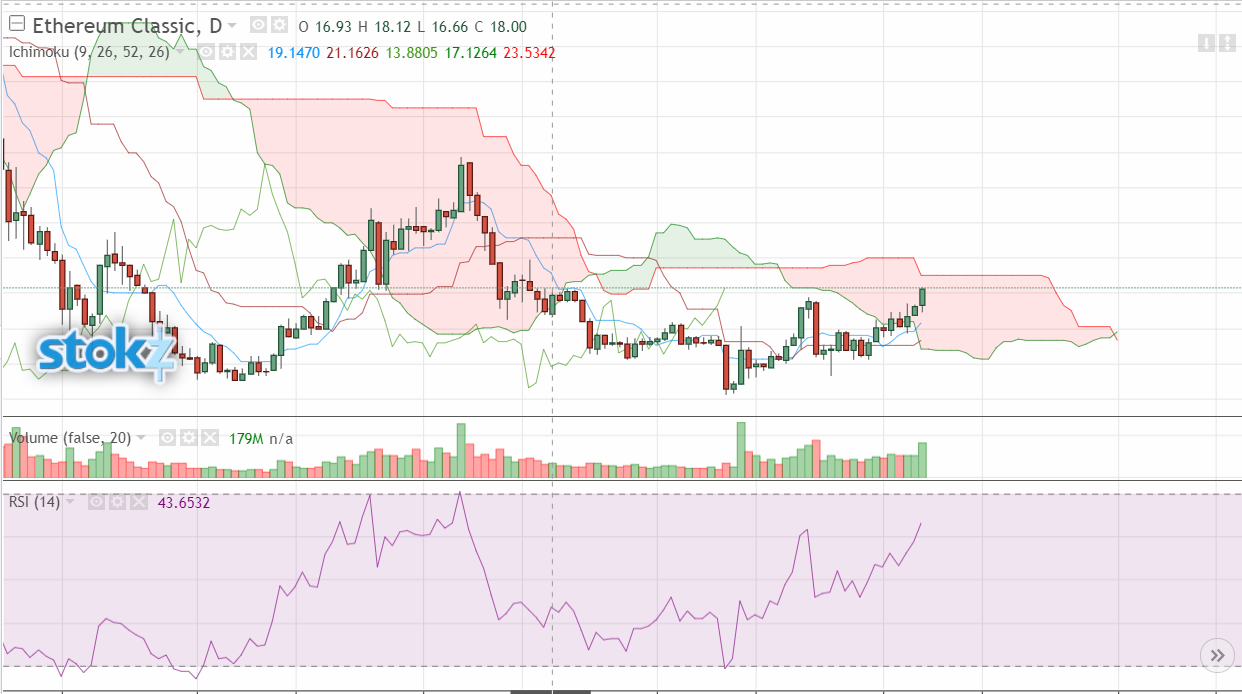 Among all top coins Ethereum Classic is rocking most today. Soon we should have buy signal, from old Japanese technique - Ichimoku. It's called kumo breakout and happens when price crosses (currently red) cloud. More about signals -
https://www.ichimokutrader.com/signals.html
There is only one thing which may stop us from faster growth after buy signal - we need to cool down RSI. We are close to overbought territory and it nearly always end up with correction.
Startegy for now:
1. If we cross kumo without correction in upcoming days, wait for small correction and then buy
2. If we cross kumo AFTER correction which should take plane in upcoming days, buy after signal is given. RSI should be lower and gains should be sustainable.
Those are my prediction. What are yours?
If you want to check it yourself, go to Ethereum Classic (ETC) chart tool:
https://stokz.com/cryptocurrency/ethereum-classic-etc/chart
---