While searching for interesting investing opportunities, I came across Celgene Corporation. According to old Japanese Technique Ichimoku, we may have a strong buy signal in upcoming days: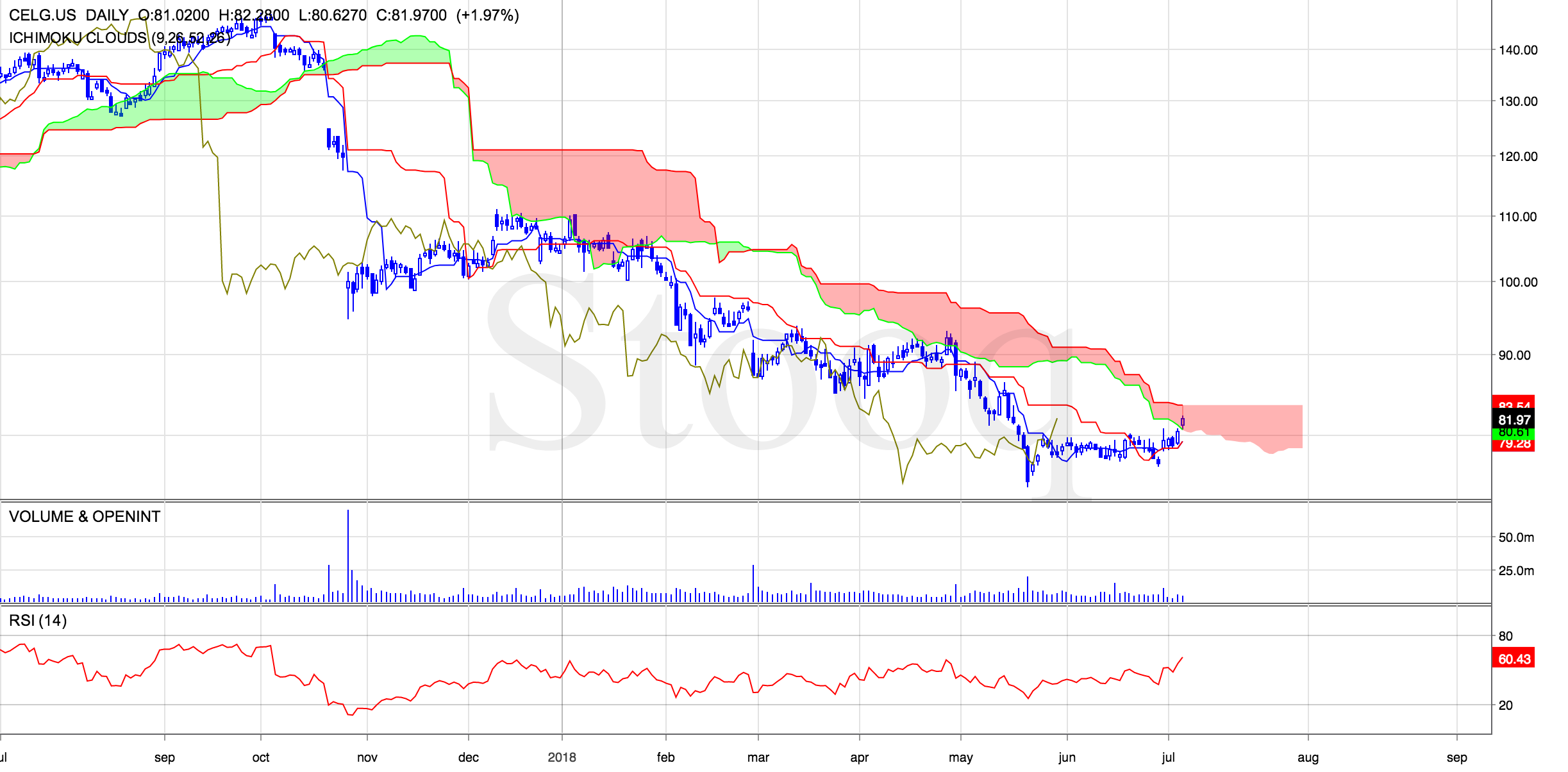 We are getting closer and closer to Kumo breakout. It's one of strongest buy signals, as you can read here -
https://www.ichimokutrader.com/signals.html
We need to pay attention to RSI, which is getting closer and closer to overbought. If during breakout RSI will surpass 80, I'd wait for some correction before entering with longs.
Nevertheless, Celgene Corporation (CELG) is one of most interesting targets for longs, on this crazy expensive market. Hardly to find any other. What do you think?
For price alerts and news about Celgene Corporation (CELG) visit here:
https://stokz.com/nasdaq/stock/celg
---